Do YOU Want to Make Your "Competition" Irrelevant, and be viewed as The Only Possible Choice for Your Customers & Prospects? Celebrity Launchpad is what you have been searching for.
"Celebrity Positioning" is The Way that Top Authors, Speakers, Coaches, Experts and Entrepreneurs build and maintain Unassailable Positioning for their Personal Brand.
When are the next LIVE IMPLEMENTATION EVENTS for Celebrity Launchpad ?
​Celebrity Launchpad #55 July 13-16, 2022 Aria Las Vegas (9 seats remaining)
What is Celebrity Launchpad ?
Celebrity Launchpad is the most powerful, customized Entrepreneurial Marketing and Personal Transformation Experience in the marketplace today. You go from ZERO to Hero on TV in as little as 90 days, and you get unlimited Priceless marketing videos — REAL interviews on ABC, NBC, CBS, FOX & CW News & Talk shows where REAL Journalists, Reporters, Hosts, & Network News Anchors identify you as The Celebrity Expert in your topic and soft-pitch you questions we prep you on so you look like a superstar to Clients & Prospects.
This is a super-fun, 100% GUARANTEED life-changing 90-day Celebrity Transformation Experience, where you start out knowing little or nothing about TV, and you finish 90 days later having BOOKED YOURSELF ON numerous Local ABC, NBC, CBS, FOX & CW TV News &Talk shows.
This is a confidence-building, poise-enhancing, charisma-producing, personal-empowerment speaker-training and video performance workshop.
Many graduates tell us this is unlike any "seminar" they've ever attended because the results are instantaneous, occurring WHILE YOU ARE in the training room, right before your eyes, and are so impactful, both personally & professionally.
Do You Offer Any Guarantee?
We GUARANTEE that if you are accepted into Celebrity Launchpad you will book YOURSELF on AT LEAST 3 ON-AIR Appearances with ABC, NBC, CBS, FOX and/or CW News or Talk Shows, or we will gladly refund your entire investment + $1,000.00
During the LIVE Implementation Event, our average participant receives 7.4 invitations to appear on REAL TV shows produced by the networks themselves.
Who will be my Trainer or Coach at Celebrity Launchpad?
Clint Arthur, the world's leading expert on creating Celebrity with LOCAL TV Interviews, personally trains you on how to think, talk, act, and look like The Top Celebrity Expert in Your Field on TV.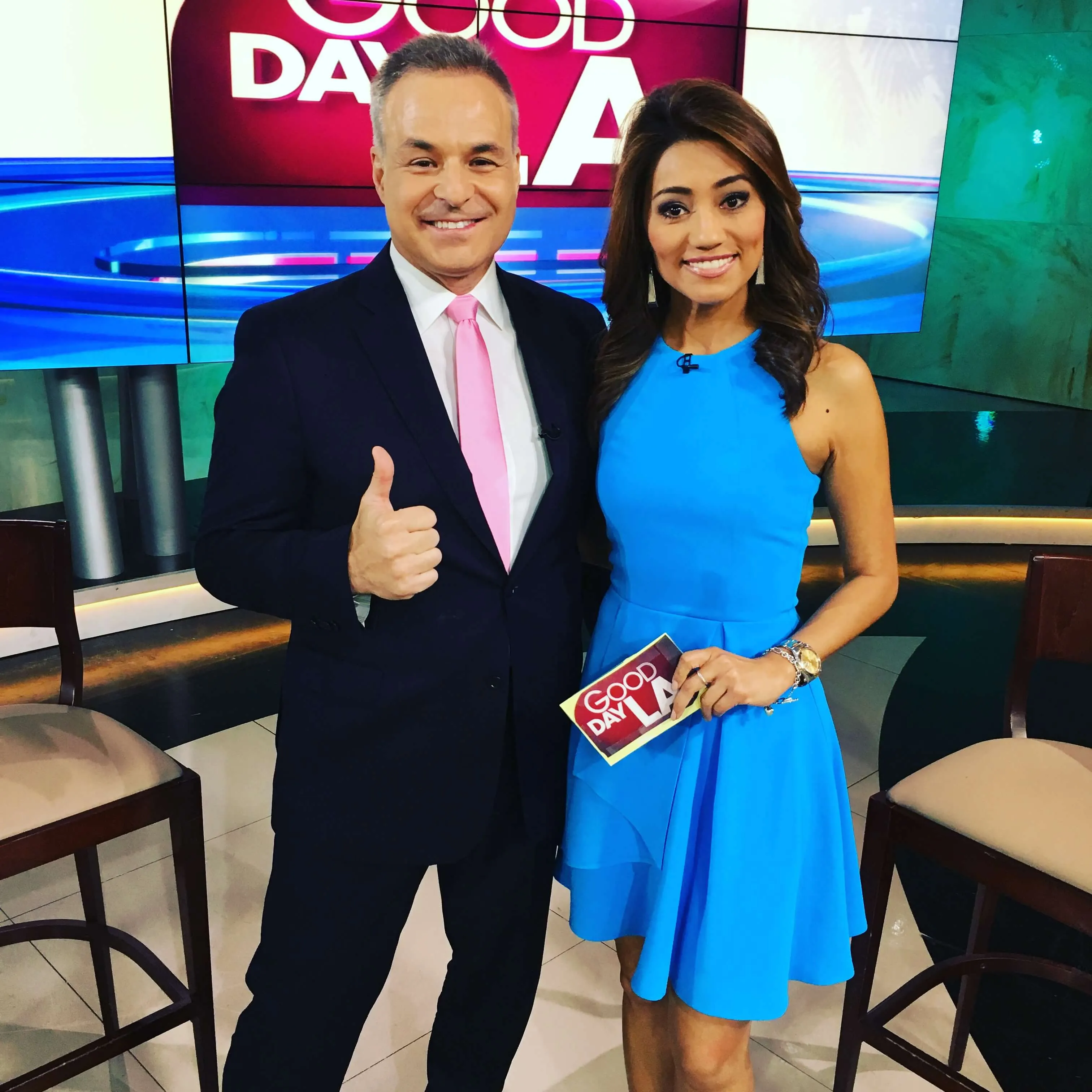 Some of the tangible results you get from Celebrity Launchpad include TV Video Clips that you will have and use on your Website and in your Marketing forever.
Beyond that, your Celebrity Launchpad is the beginning of your entirely new life as a Celebrity Expert in your Field or Topic, the beginning of your better, more fulfilled, more engaged, more highly-paid, more confident, better-looking, more respected & successful life.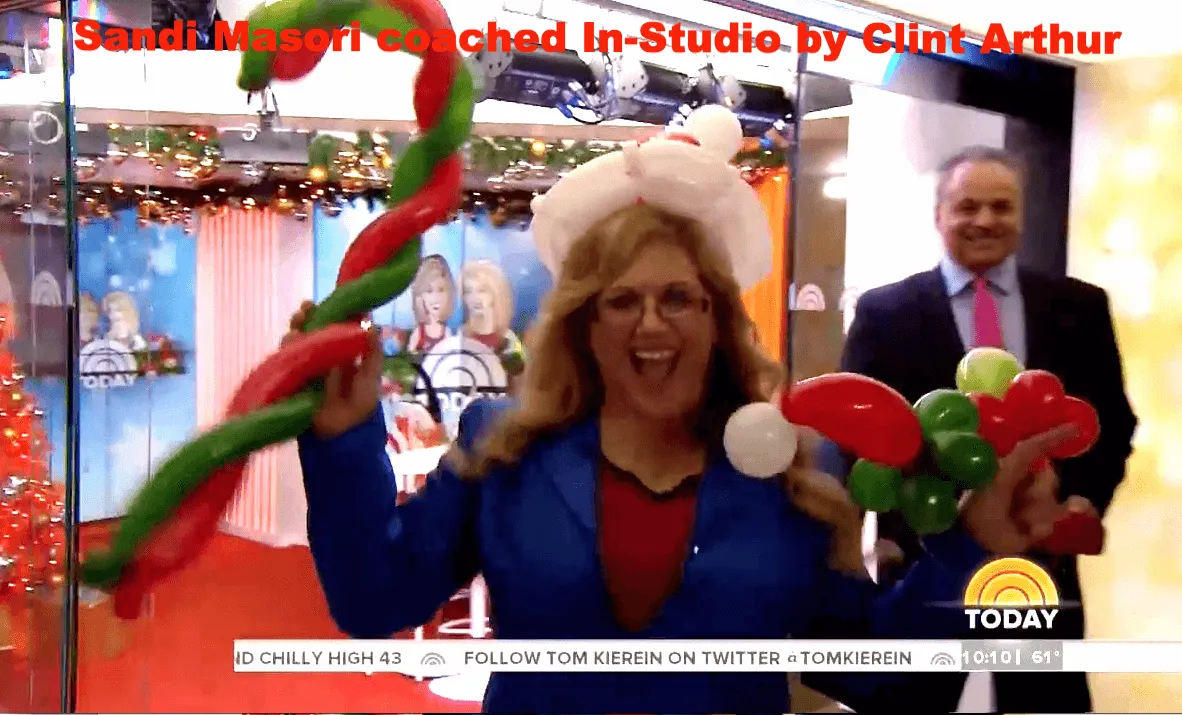 Everything you need to make it happen. Video, Audio, Webinar, 1-on-1, and even a LIVE Implementation event with Clint Arthur and 14 other high level authors, coaches, speakers, and experts of all different kinds.
Many of our students book themselves on TV before they come to the implementation event, but once you are in the room with Clint, you are guaranteed to book yourself on at least 3 TV appearances with Clint's friends who produce ABC NBC CBS & FOX TV News and Talk shows around the country.
We have never failed to deliver or over-deliver on this promise, and we back it up with our World Famous "Money-Back + $1,000 ON-AIR Guarantee."
This is the EXACT PROGRAM that took Sandi Masori from Zero to TV Hero on The TODAY SHOW in only 12 weeks.
At the end of your Celebrity Launchpad implementation event you will go home with confirmed INVITATIONS TO APPEAR on multiple Genuine ABC NBC CBS FOX & CW News & Talk Shows. (This is ensured by our World-Famous "Money-Back +$1,000 On-Air Guarantee" — EVERYONE in this training program gets invited to go ON-AIR. No Exceptions.)
Joyce Gioia, a grandmother of 5, attended Celebrity Launchpad in April and was on The TODAY SHOW in October.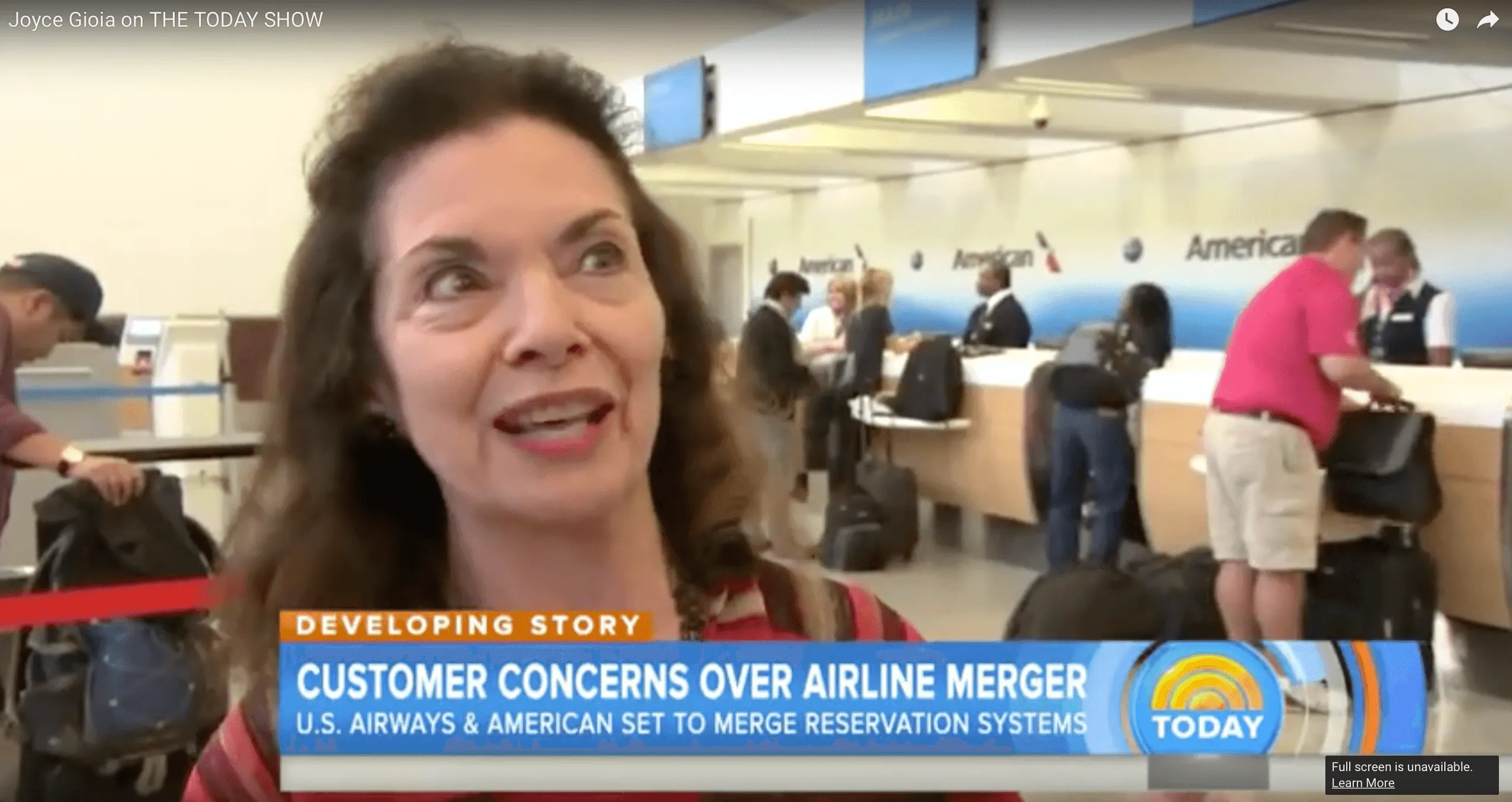 Angela Williams, a Non-Profit Director, made it all the way to CNN International less than 12 weeks after her Celebrity Launchpad.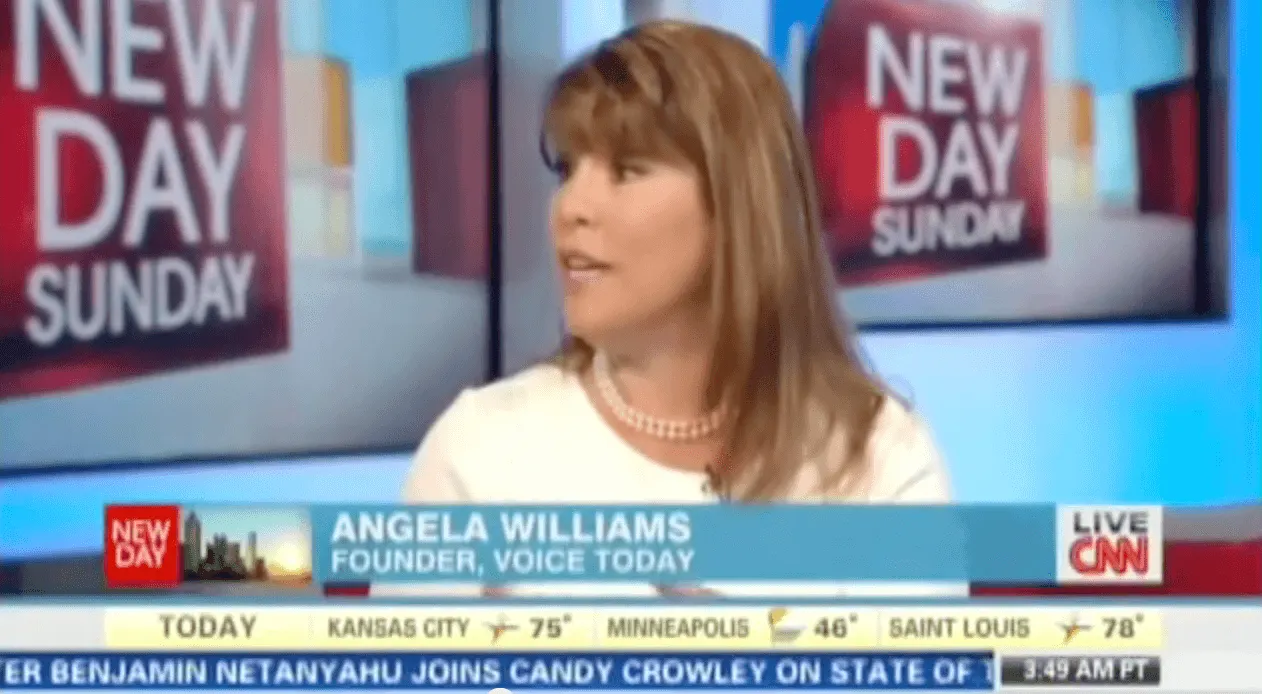 This is the exact training that propelled Veronica Grey through 38 local and national TV appearances until her debut on Good Morning America.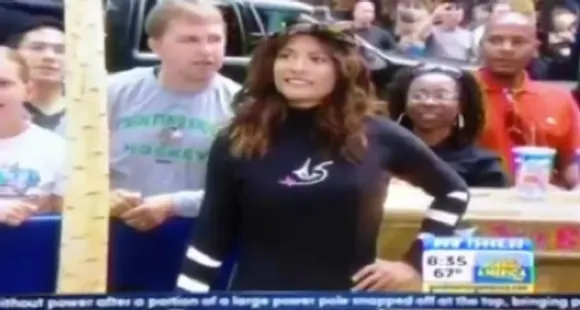 Veronica Grey is now the most televised female surfer on Earth
What Will I Say or Do on TV, and How Do I Know that I'll Look Good?
Clint Arthur personally trains, rehearses, drills, and prepares every one of our Celebrity Launchpad graduates, and molds them into Celebrities. He will transform YOU into a Celebrity too. ​
You will be rehearsed and FULLY PREPARED to LOOK LIKE A CELEBRITY SUPER-STAR when you go on the shows, and you will be READY to Share Your Message with The World, on The Most Powerful Medium on The Planet.
Who Arranges the Actual Dates That I Will Appear on TV?
After your Celebrity Launchpad Live Event, you will communicate directly with the ABC NBC CBS FOX & CW News & Talk Show Producers who have invited you onto their shows, you will schedule your appearances to fit your calendar and life-schedule, and do your National TV Media Tour, usually in the ensuing 2 – 6 weeks.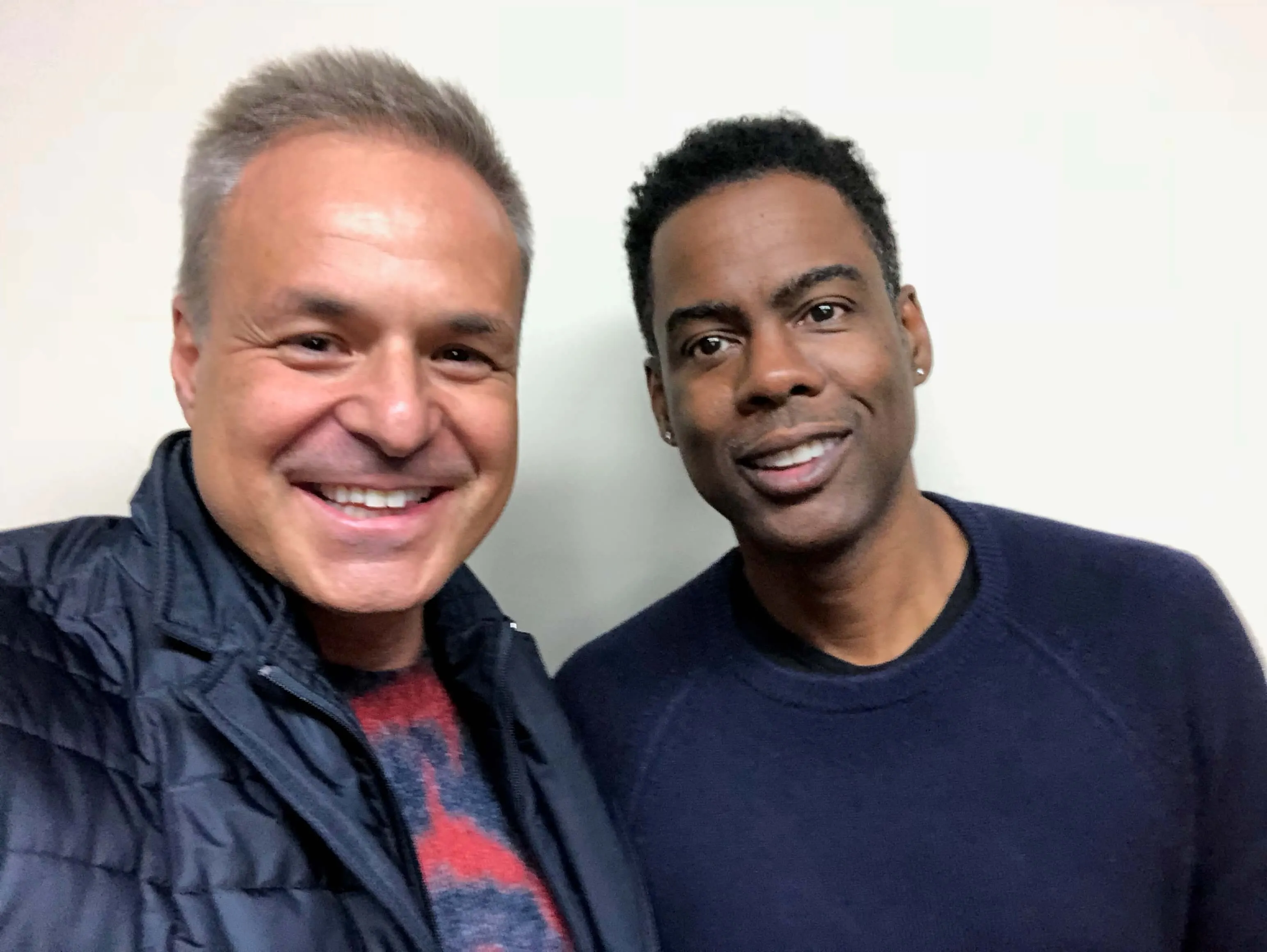 Is There Coaching or Training with Clint AFTER My Live Implementation Event?
Clint Arthur continues to mentor you personally for at least three months after your Celebrity Launchpad as you show up with your videos of your ACTUAL APPEARANCES ON ABC NBC CBS & FOX TV News & Talk Shows for critiques and coaching during Clint's LIVE Celebrity Mastermind Video Webinars.
Our "Campus" actually includes REAL News & Talk shows on ABC NBC CBS FOX & CW Network Affiliate stations across America.
Your school is ON-THE-AIR with real Anchors, Hosts, and Journalists asking you REAL QUESTIONS, and you giving REAL ANSWERS "LIVE!"
N-o-t-h-i-n-g is simulated. Nothing is produced by us. Everything is REAL-WORLD, ON-AIR.
It just so happens that 95% of the time you will be asked the exact questions that Clint and You tell them to ask you, word for word, straight off the script that Clint prepares for you -- with your input and approval -- after all, YOU are the expert.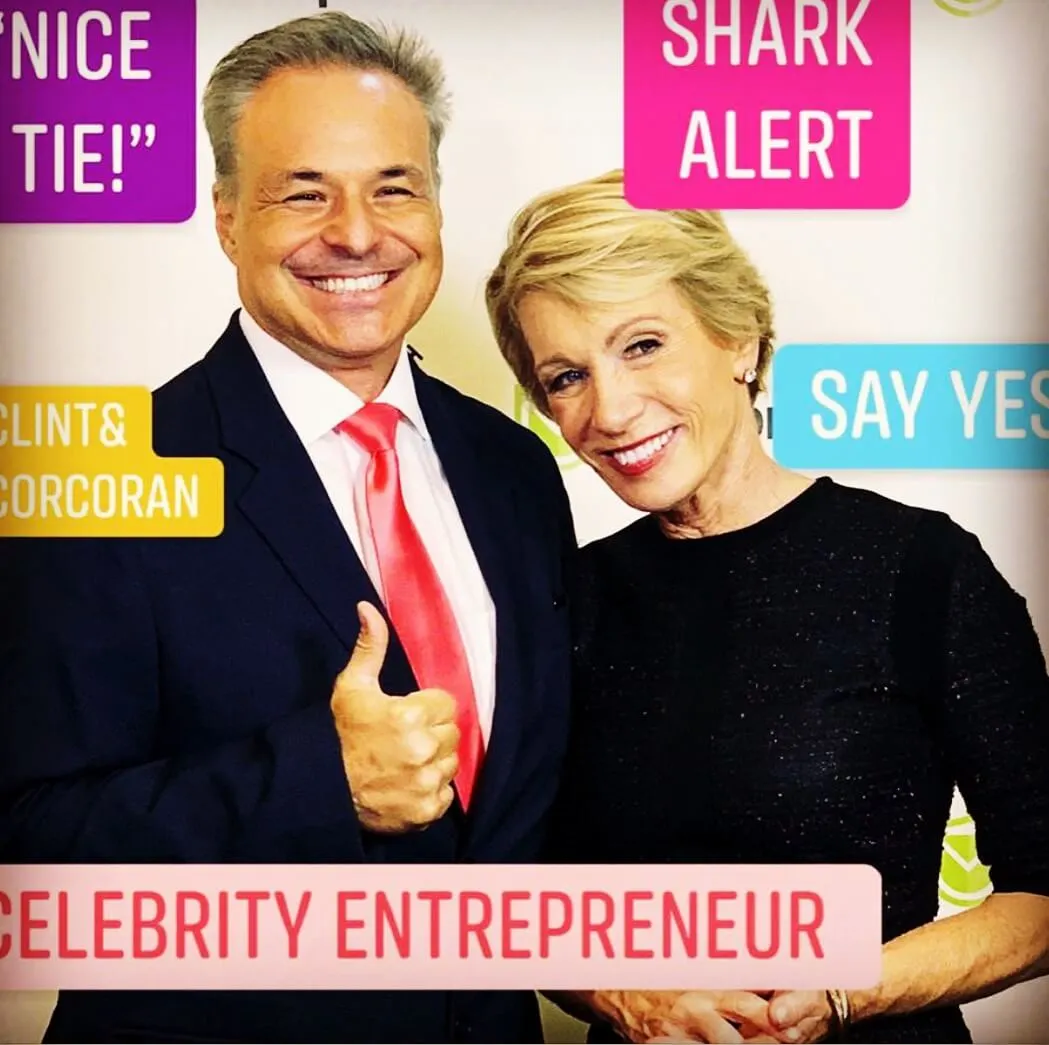 When you book yourself on a TV show you no are no longer just a "messenger"-- you now have the magic power to book yourself on real TV shows -- you have become a "Magic Messenger" AND This WILL be YOU by Saturday night of your live event.
SOME OF OUR Magic Messenger Celebrity Launchpad Graduates include...
"Fantastic Frank" Johnson...
More than 1000 regular people just like YOU have been successfully trained by Clint Arthur to use his "Mathematical Formula to Book Yourself on TV As Much As You Want For Free."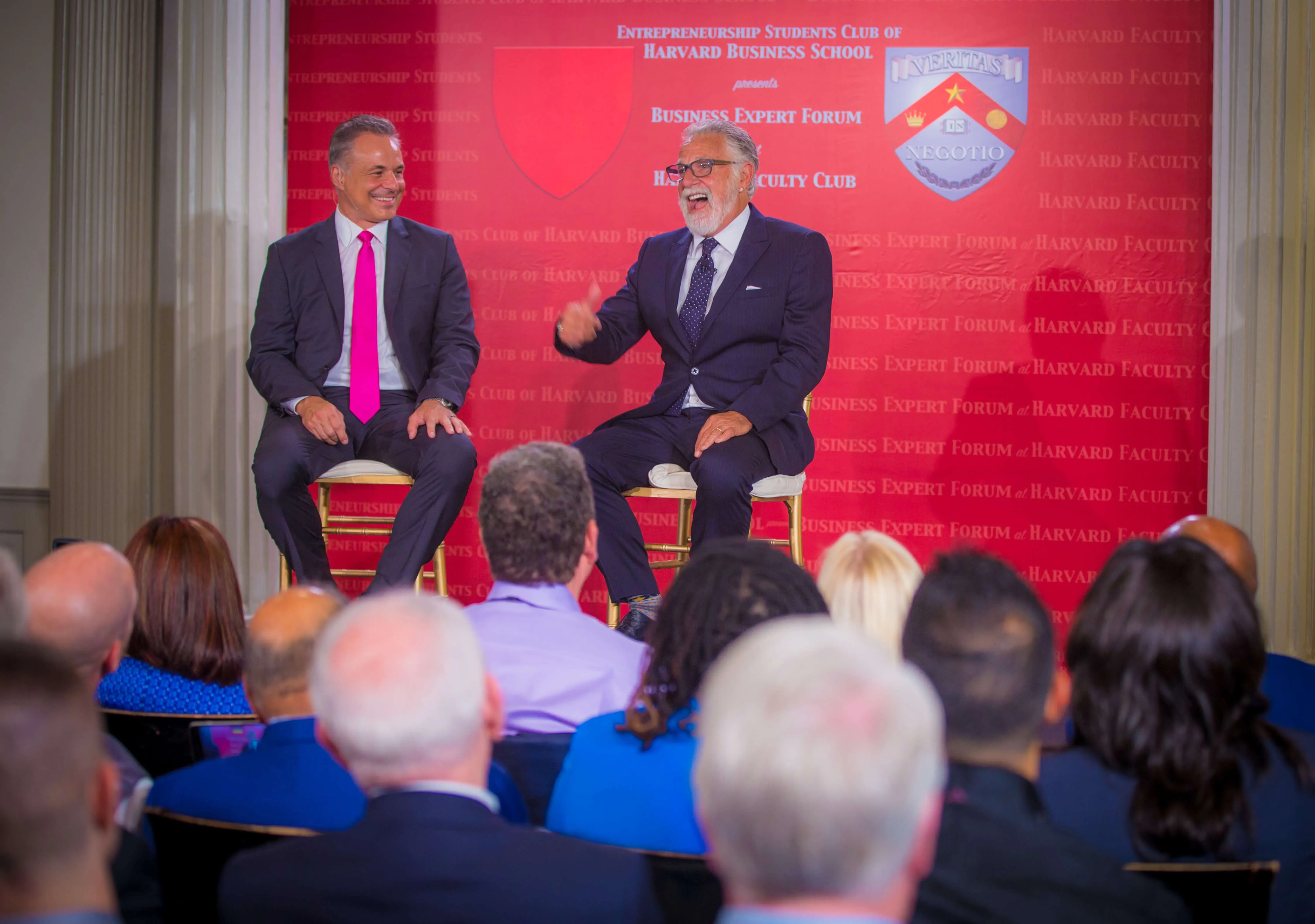 How Will This Help My Career?
This is about YOU gaining the ultimate Expert Positioning as The Leading Authority in Your Topic, about YOU gaining a National Platform, and about YOU Promoting your Passion Projects on REAL Network News & Talk Shows all across America.
This will give you Authority, but more importantly, it will give you HIGER STATUS than your customers, prospects, and competition -- which is even more powerful than authority. Celebrity creates high status, and TV creates Celebrity. Think about how little Authority Kim Kardashian has, but how much Status she has -- and how much income she makes by sheer virtue of her Status.

How Will This Help Me in my Personal Life?
This is about YOU becoming a MUCH BETTER SPEAKER, Having MORE POISE, SELF-CONFIDENCE, CHARISMA, and even becoming BETTER LOOKING. Many people lose weight, become happier, more fulfilled, and create breakthrough improvements in their relationships with their children and other family members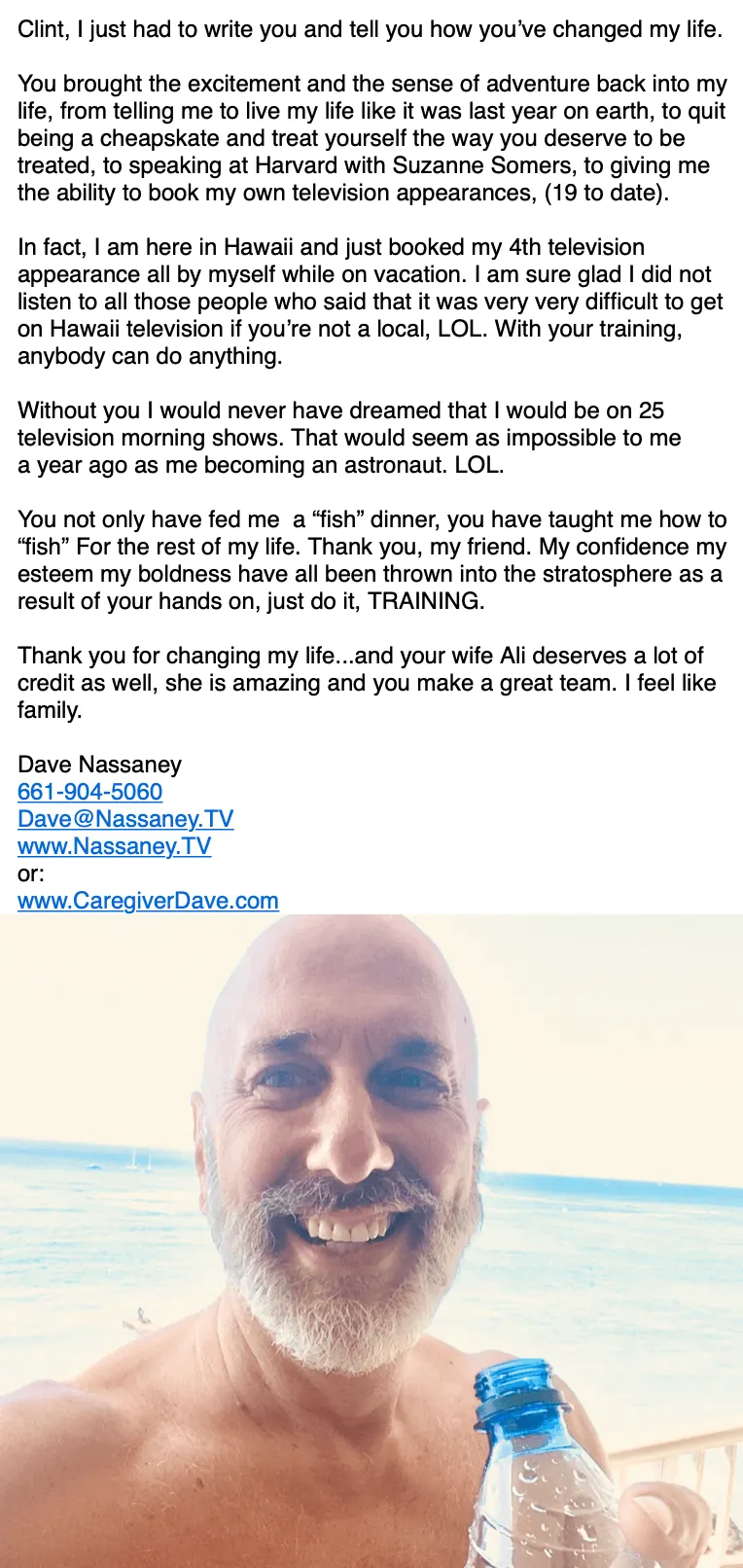 Is this a Pitch-Fest like every other seminar?
This is an "Anti-Pitch-Fest." The only pitching is done by YOU, the Attendees, pitching Real ABC, NBC, CBS, FOX & CW News & Talk show Producers to Book YOU on their shows.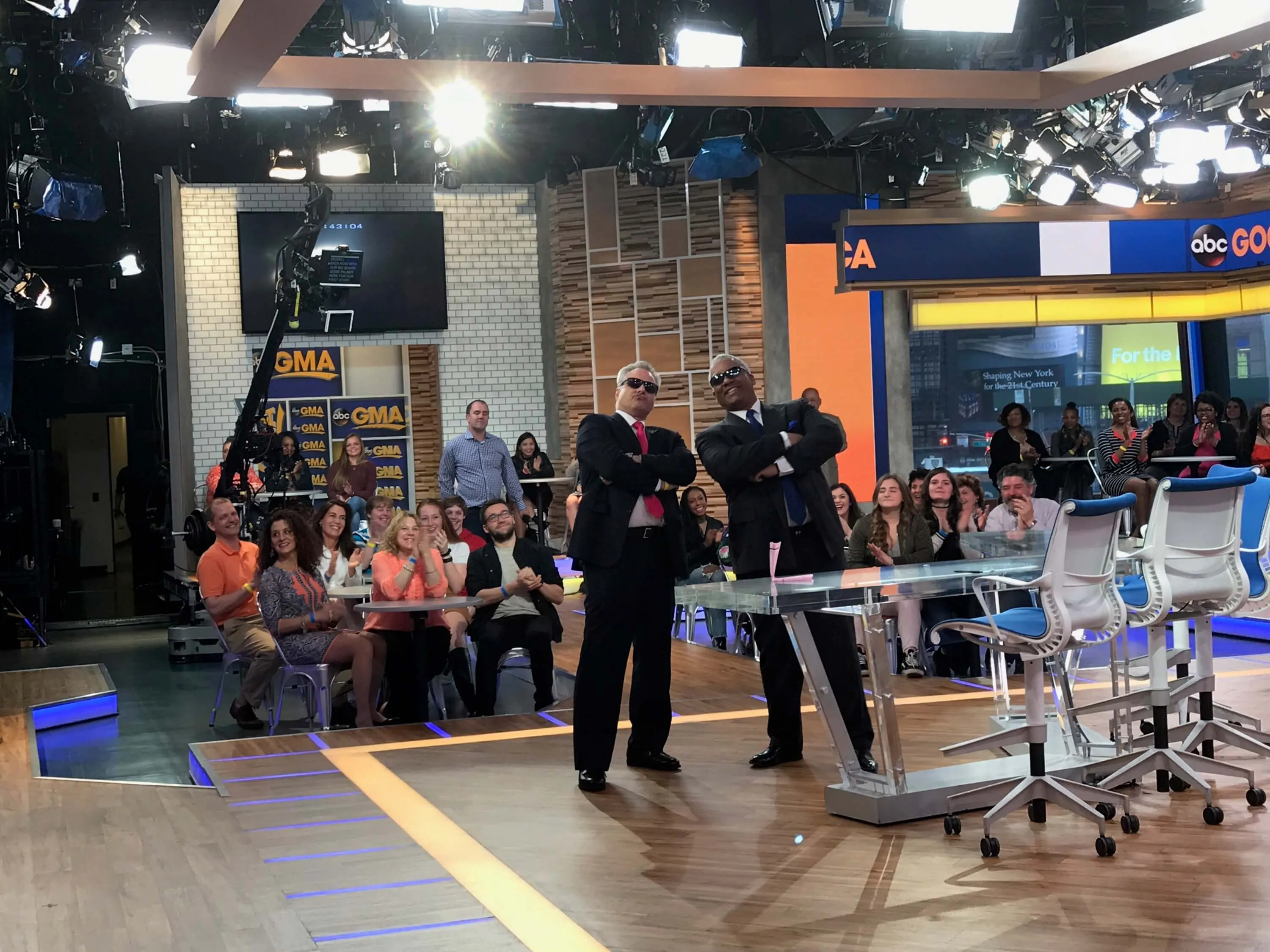 I heard this includes FREE MARKETING VIDEOS — How do I get the Free Marketing Videos?
This is about YOU having FREE MARKETING VIDEOS Produced for you by the TOP TV Producers in America, with their Professional Journalists, Hosts, and News Anchors making you look good, and establishing you as The Top Person and Expert in Your Field.
This is about YOU getting unlimited access to The Most Powerful Marketing Videos available on planet Earth: "Earned Media."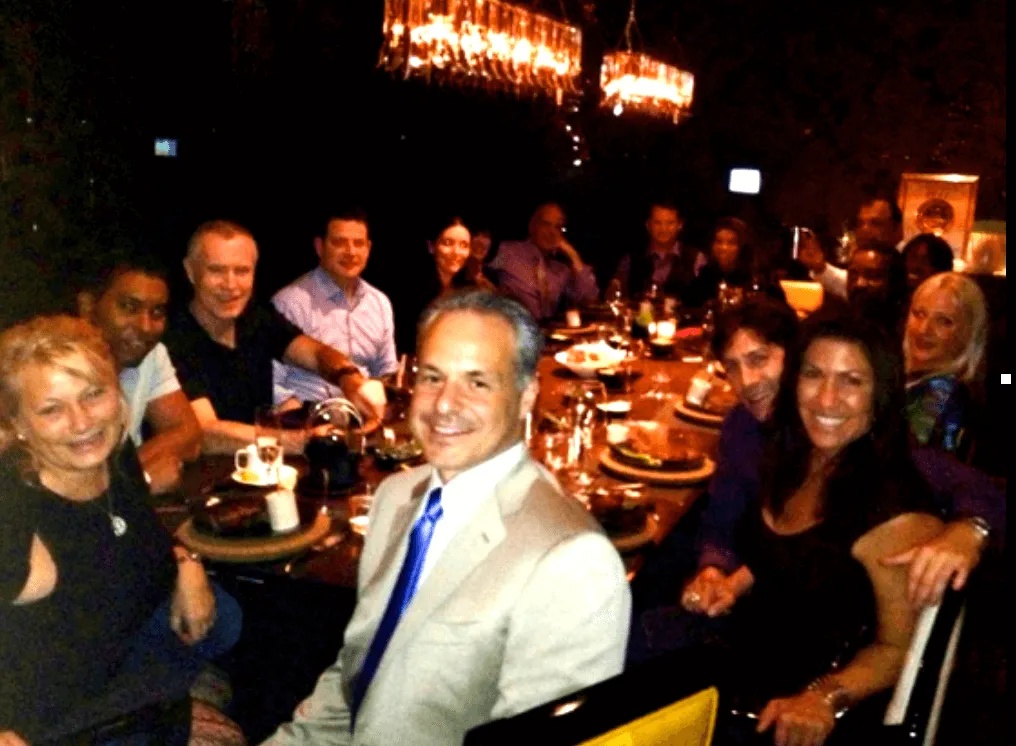 My Competition is Huge Celebrities; Will This Help Me Compete?
This is about YOU no longer settling for crumbs left over by top Celebrities in your category — because YOU will be the Leader.
We can't turn you into Dr. Oz, Dr. Phil, or Suze Orman overnight, but if you are determined and take action the way Clint teaches you to do, you can end up on The TODAY Show, Good Morning America, Dr. Oz, CNN or any of the big national shows where the major celebrities promote themselves.
Our students are doing it all the time. And you will too.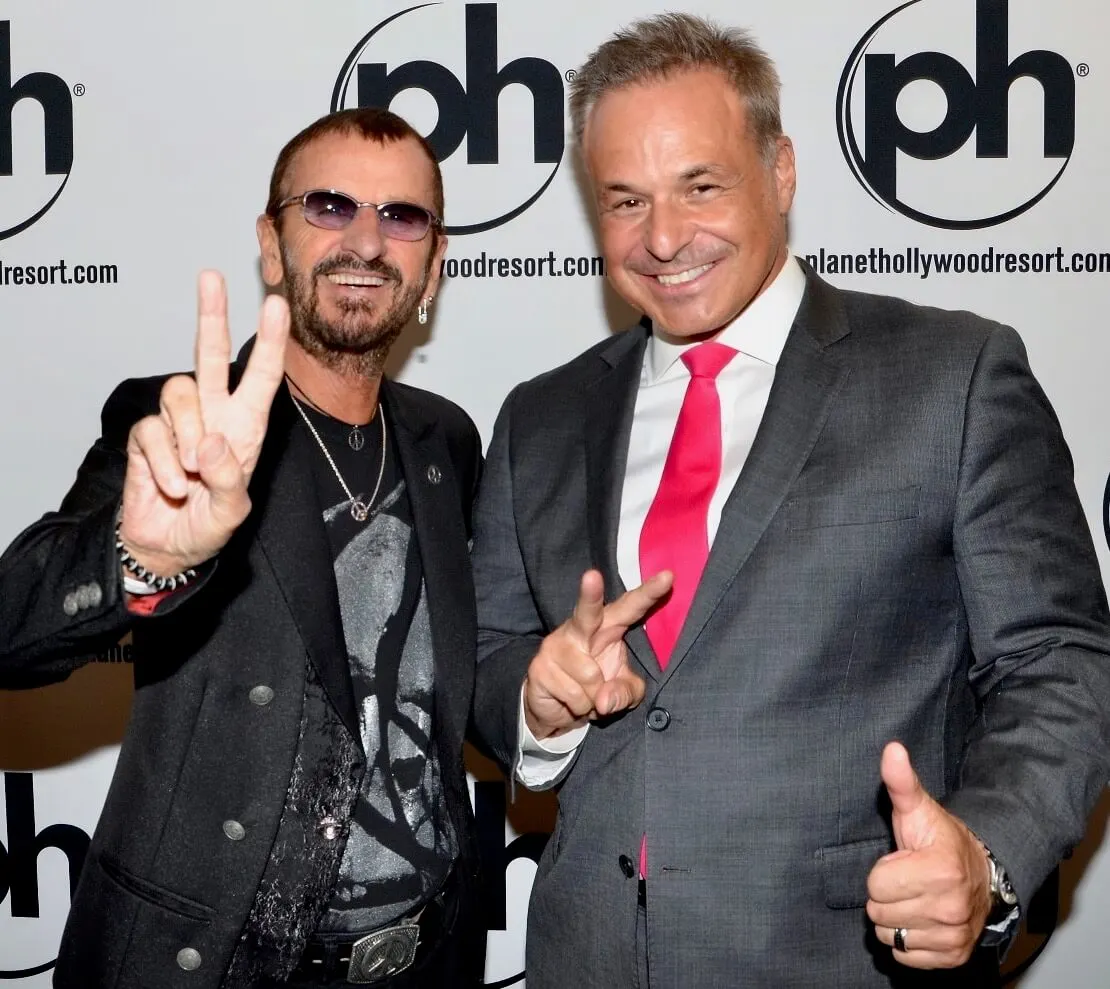 How Much Does Celebrity Launchpad Cost?
What will it cost if you continue doing what you've been doing, getting the same results you have been getting, and never get the breakthrough of becoming a celebrity? What will that do to your confidence, your family, your stature in the eyes of your spouse, friends, and family? How will that continue to impact and deteriorate your ability to Provide for your Family and Thrive in this increasingly hyper-competitive world? That's the real cost.
Celebrity Launchpad is not a cost, it's an investment in your self, your personal brand, and your future. The actual monetary investment to experience Celebrity Launchpad is either 6 installments of $1,995 or a single investment of $9,995.
The value is beyond PRICELESS; it's the difference between success and failure, victory and defeat, survival or annihilation on the entrepreneurial battlefield.
The real question you should be asking yourself is "What would it cost me — in terms of my relationships, self-esteem, standing in the community, family harmony — if I fail (again) at what I'm doing in my career?"